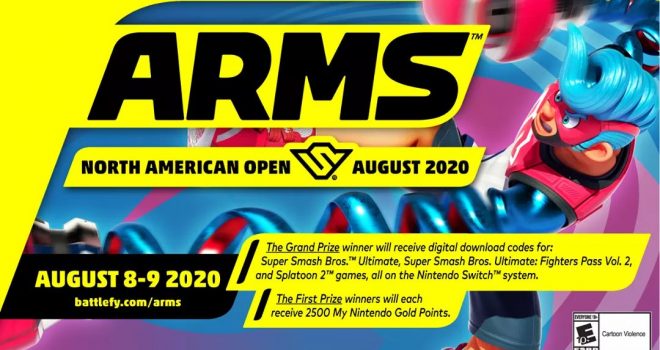 A new entry to the Nintendo summer series of tournaments is on the way. The ARMS North American Open August 2020 tournament will run August 8th and – 9th.
The Grand Prize winner will receive download codes for Super Smash Bros. Ultimate, Splatoon 2, and the Super Smash Bros. Ultimate Fighters Pass Vol. 2. The First Prize winners will each get 2500 Gold Points to use on Nintendo eShop.
The Winners Round will livestream on August 9th. You can register at battlefy.com/arms.