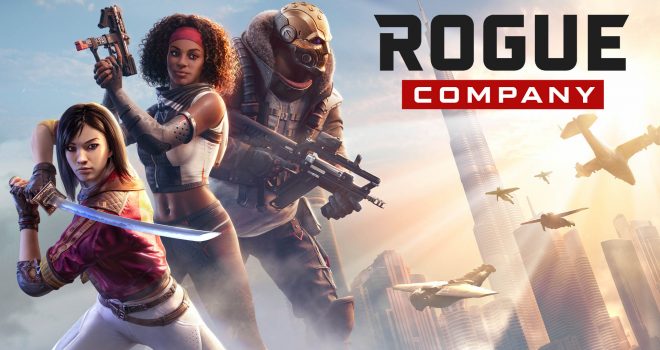 A stylish new shooter lands on Nintendo Switch today.
Rogue Company is an online multiplayer third-person shooter from First Watch Games. Clash with other players in competitive and casual game modes, or rise to the challenge against AI opponents that surely bring the heat. If players fall in battle, their teammates can revive them, letting them immediately jump back into the fray.
Cross-platform play and cross-save are also supported from day one, along with support for motion-controlled aiming.
The game is now in Beta and is also available on Xbox One, PlayStation 4, and in the Epic Games Store.
The Rogue Company Standard Founder's Pack is available now for $37.99 .This Bundle gives you immediate access to Rogue Company before it becomes Free-To-Play at a later date. You'll also gain access to Eight Extra Playable Rogues: Phantom, Chaac, Lancer, Vy, Scorch, Talon, Gl1tch, and Dahlia, Rare Exterminatin Chaac Outfit, Rare Speed Demon Ronin Outfit, Epic Solar Flare Weapon Wrap, Epic Superstar Dance Emote, and Rare Founder Spray.
A starter pack is also available. You can sign up for the beta at https://www.roguecompany.com/.