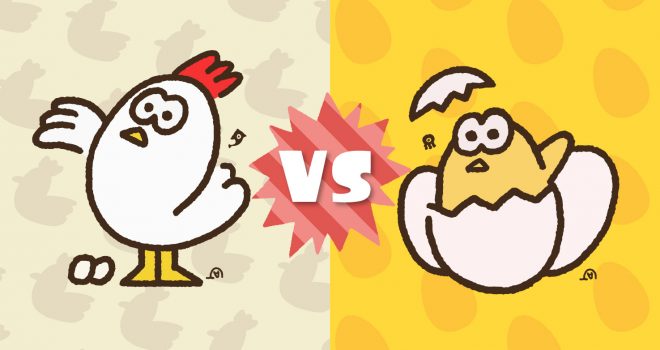 It's the 3-year anniversary of Splatoon 2.
In celebration of the anniversary Nintendo is bringing back Splatfests again. There isn't just one but there Splatfests headed out way. The next Spltfest will answer the age old question – chicken or egg.
Get ready to pick your side when this 48-hour Splatfest begins August 21st at 6:00pm ET!
And make sure to stay fresh, because two bonus Splatoon 2 Splatfests will be arriving before the end of March 2021!