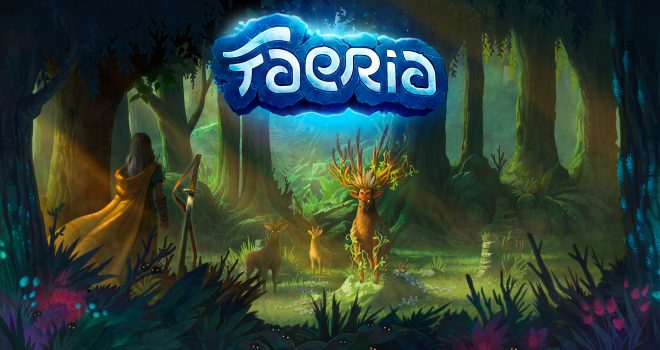 Faeria – With its unique living board, the Faeria game will challenge you with truly strategic card battles. Craft your deck, shape the battlefield and fight for victory! A strategy game like no other, build exciting decks and shape the battlefield as you fight epic battles. Raise mountains, build forests, fill lakes or harness the sands of the deserts. You choose your own path to victory.
Linn: Path of Orchards – Step out of your conventional platforming habits and delve into the dynamic and rotating world of Linn, a modern puzzle-platformer set in a fantastic and mysterious ancient world. You control Aban, an exotic guardian of nature, on her journey through a lost sky temple. Help Aban on her divine mission to rejuvenate the ancient Tree of Light. Levels consist of treacherous dynamic platforms that make you rethink every move before you press a button. Completing each level needs both timely reactions and logical thinking. The Linn: Path of Orchards game will be available on Aug. 14
Also New this Week:

Mia's Picnic – Join Mia for her summer adventures as she picnic's her way across her island home in this fast paced fruit collection game. Help her make her favorite recipes and try out some new ones. Select lines of matching fruit that twist and turn across the board, then choose the fruit you need to make Mia's picnic treats. As you progress through the game Mia will ask for more varied ingredients and you will get to help out some of Mia's friends too!
Nintendo eShop sales:
Nintendo eShop on Nintendo Switch, Nintendo 3DS and Wii U