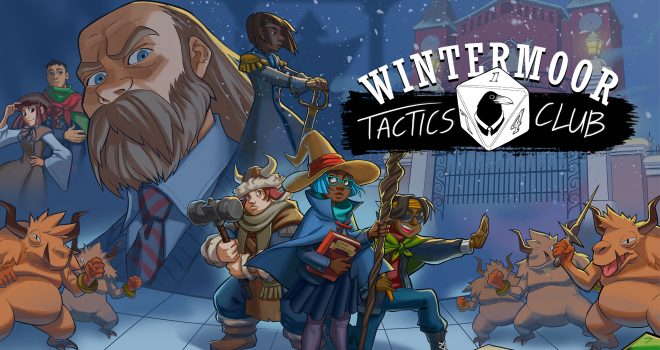 Wintermoor Tactics Club – It was hard enough for Alicia at the famed Wintermoor Academy before it erupted into a snowball war. Now her club's only hope is to transform from nerdy nobodies into fantasy heroes. Unravel a reality-bending mystery. Test your strategic mettle against an avalanche of colorful characters and survive high school with gameplay inspired by tactics RPGs and visual novels. And don't forget to make friends!
Bake 'N Switch – Catch, merge and sacrifice delicious Dough creatures before time runs out! Join a crew of Apprentice Bakers on their journey to learn the unique abilities that set them apart. Get ready to face the Guardians of each World, unlock the story behind The Mould infection, and fulfill your destiny to become a Master Baker. Whether you're a casual party gamer or a couch co-op veteran, Bake 'n Switch has increasingly challenging dynamic courts for two to four players that will keep you coming back for more PVP, party-brawler action.
Fight Crab – You are a crab. Embark on a world tour of devastation, flipping over as many crabs as possible in a quest to be crowned lord of the crustaceans. Fight Crab is an over-the-top, physics-based, 3D action battle game that combines giant crustaceans, wild weaponry and intense claw-to-claw combat into one absurdly hilarious game. Fight Crab will be available on Sept. 15.
Also New this Week:
Nintendo eShop sales:
Nintendo eShop on Nintendo Switch, Nintendo 3DS and Wii U