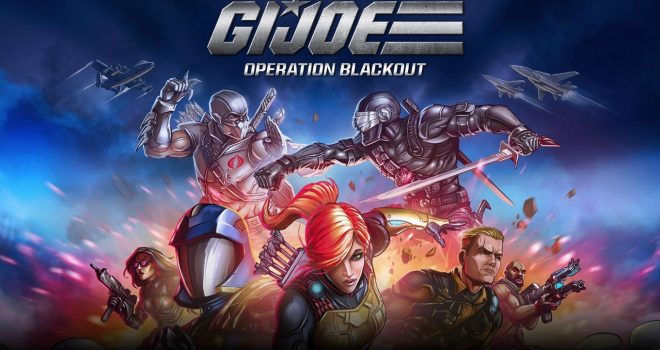 G.I. Joe: Operation Blackout, the new team-based third-person shooter inspired by the Hasbro franchise, has launched on Nintendo Switch, PlayStation 4 and Xbox One. In the game you can play as both Team Joe and Team Cobra featuring a co-op story campaign and PvP multiplayer.
Experience an original story inspired by classic '80s-style comics, over 17 campaign missions featuring epic locations like the U.S.S. Flagg and Cobra Headquarters, intense boss battles, and iconic vehicles like the Joes' Persuader and Cobra H.I.S.S. tanks. Play the campaign on your own or with a friend in local split-screen co-op, then keep the fight going in four-player local PvP multiplayer modes like Capture the Flag, Assault, King of The Hill and Deathmatch Arena.
Play as your favorite heroes and villains from both sides with 12 playable characters, including Duke, Snake Eyes, Cobra Commander, Destro, Roadblock, Storm Shadow and more. Unleash a wide variety of weapons, skins, and devastating ultimate abilities as you mastermind world domination as Team Cobra and restore world order as Team Joe!
G.I. Joe: Operation Blackout is published by GameMill Entertainment and is available at major retailers and digital stores for $39.99. G.I. Joe: Operation Blackout — Gold Deluxe Edition, which includes special character skins for Duke and Cobra Commander, 12 bonus weapon skins, and an exclusive digital art book and soundtrack, is also available today on all platforms (digitally only) for $49.99.