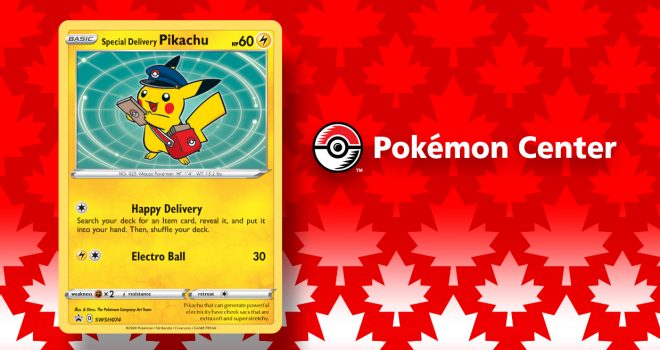 For those of us in Canada ordering some of that sweet and unique Pokémon merchandise from The Pokémon Center has been only a dream as the website didn't ship to Canada. But that had changed now.
The Pokémon Center is now available in Canada at https://www.pokemoncenter.com/en-ca/.
Effective immediately, and just in time for the holidays, Canadian Pokémon fans have access to the Pokémon Center's substantial selection of all things Pokémon.
To celebrate this recent expansion, Pokémon Center is offering a free Pokémon TCG promo card featuring Special Delivery Pikachu with all eligible purchases! The promo card will be available only while supplies last.
Visit Pokémon Center to check out the latest products and to see how to add Special Delivery Pikachu to your Pokémon collection.