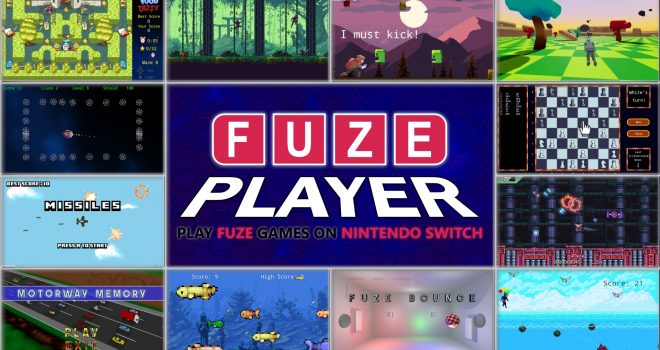 FUZE Player –Hundreds of games have been developed using the award winning FUZE4 Nintendo Switch coding app. The FUZE Showcase Gallery was created to highlight the best submissions. However as many of these are so good, FUZE decided it was best to make them available beyond the FUZE community. The FUZE Player includes more than 20 games developed by FUZE and the FUZE Arena Community.
Monster Prom: XXL –There's only 3 weeks left until prom and you haven't got a date yet..and you're a monster. But that's okay 'cause at your high-school everyone else is too! These are the stepping stones into the world of Monster Prom: XXL – the bundled up, content filled edition of Monster Prom, a one-to-four player competitive dating sim that will have you thinking: I never knew I was into that!
Also New this Week:
DEMOS:
Rev up Your Engines for Some Nitro-Fueled Fun – Join Crash Bandicoot in the driver's seat once again for a Game Trial of the fully remastered Crash Team Racing Nitro-Fueled game, available in Nintendo eShop. Until Jan. 5, 2021, Nintendo Switch Online members will be able to take the game for a spin for some authentic racing fun.* With 40 courses, customizable vehicles, a robust set of game modes and a ton of characters to unlock, you'll be able to have plenty of nitro-fueled adventures, with the option of local play or online multiplayer.
Nintendo eShop sales:
Nintendo eShop on Nintendo Switch, Nintendo 3DS and Wii U