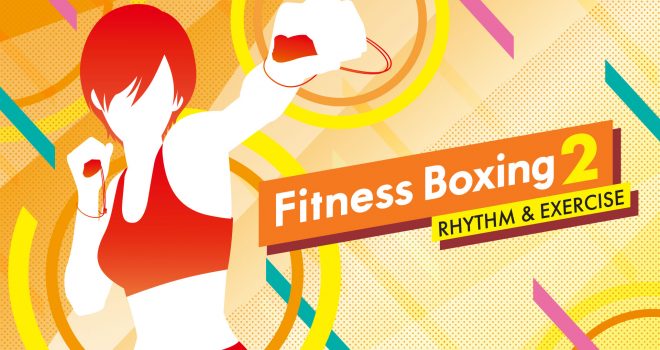 Fitness Boxing 2: Rhythm & Exercise – Give your fitness routine an energetic uppercut this year! Jab and dodge to catchy pop tunes in this rhythmic boxing game. Get a personalized full-body workout by choosing from various trainers, each with different personalities and styles. Punch with a pal by passing a Joy-Con controller to your exercise buddy to enjoy a two-player workout. Warm up with the demo available in Nintendo eShop and then transfer your profile to the full game. Your save data also carries over from the previous Fitness Boxing game, so if you're a returning champ who knows the ropes, your hard-earned progress and profile will follow along. Fitness Boxing 2: Rhythm & Exercise will be available on Dec. 4.
Fire Emblem: Shadow Dragon & the Blade of Light – Available for the first time in English, meet Prince Marth in his classic, tactical RPG debut. Recruit over 50 playable characters, including beloved Fire Emblem personalities in their original glory, and charge into battle against the forces of the Shadow Dragon. With 25 chapters packed full of strategic gameplay, can you lead the brave knights of Altea to victory, or will the darkest magic of true terror overtake the land? Fire Emblem: Shadow Dragon & the Blade of Light will be available on Dec. 4, and will only be available to purchase until the end of the franchise's 30th anniversary year on March 31, 2021.
Immortals Fenyx Rising – Play as Fenyx, a new winged demigod, on a quest to save the Greek gods in a grand mythological adventure. Wield the powers of the gods to battle powerful enemies and solve ancient puzzles. Fight iconic mythological beasts and discover a stylized open world across seven unique regions. With the Gold Edition available now on Nintendo Switch, receive the game, season pass and exclusive in-game content.
Taiko no Tatsujin: Rhythmic Adventure Pack – Use drumming skills to save the world, as you join Don-chan in two exciting RPG adventures. From the past to the future, Don-chan sets out on a great adventure that will transcend time and space and save the world from mysterious occurrences around the world.
PHOGS!­­ – Play as a duo of dogs on a captivating, puzzle-filled adventure. Linked by a stretchy belly, you'll need to bark, bite and bounce your way through obstacles set across the themed worlds of Food, Sleep and Play, in co-op or single-player.
John Wick Hex – Think and strike like John Wick, the professional hitman of the critically acclaimed film franchise, in this fast-paced, action-oriented strategy game. Created in close cooperation with the creative teams behind the films, John Wick Hex is fight-choreographed chess brought to life as a video game, capturing the series' signature gun fu style while expanding its story universe. Make quick decisions and choose every action and attack, while considering their immediate costs and consequences. John Wick Hex will be available on Dec. 4.
Also New this Week:
Nintendo eShop sales:
Nintendo eShop on Nintendo Switch, Nintendo 3DS and Wii U