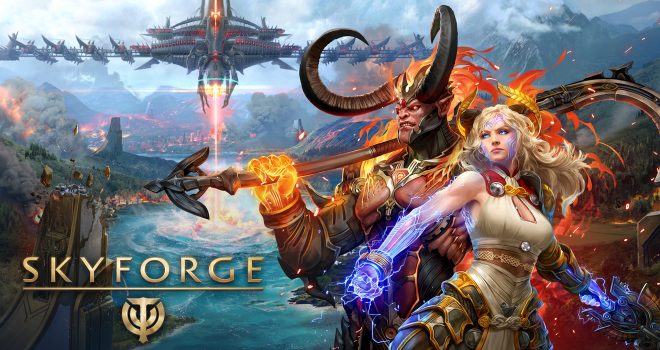 free-to-play massively multiplayer online role-playing game Skyforge is a coming to the Nintendo Switch in February.
Skyforge is an online action game inspired by science-fiction and fantasy, set in a breathtaking universe rife with gods and monsters. As an Immortal of Aelion, team up with players around the world to uncover amazing stories, explore lands uncharted, and defend a massive, constantly evolving world from invasion!
The project started development in 2010 and received an open release for Microsoft Windows in July 2015, with PlayStation 4 and Xbox One releases following in 2017.
Skyforge is free to download and play, but allows players to pay for certain in-game content, including an optional premium status. A store also allows players to purchase certain items, including cosmetics and equipment that gives small stat boosts. No paid subscription is required to play on PC, and you can play for free without a PlayStation Plus or Nintendo Switch Online account on PlayStation 4 and Nintendo Switch respectively.
Headstart Access is available for Skyforge on Nintendo Switch! Founder's Pack Bundles (Starter, Deluxe or Ultimate) also contain a 2-day Headstart, active from February 2nd, 2021 at 08:00 ET.