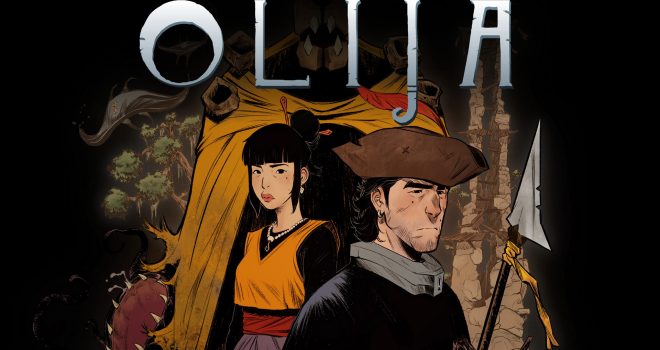 Olija – Faraday is shipwrecked and trapped in the mysterious country of Terraphage. Through adventurous exploration, narration and razor-sharp combat, the player will discover a strange world and its inhabitants, including Olija, an enigmatic lady that Faraday finds himself bound to over time. Inspired by swashbuckling tales and cinematic adventure games, Olija is a story about facing the unknown in adversity.
Re:ZERO -Starting Life in Another World- The Prophecy of the Throne – Six candidates, one imposter, and a conspiracy that ensnares the entire kingdom… One month after Subaru's life in another world began, an emissary brings news to royal candidate Emilia that the royal selection is postponed. A nun named Melty Pristis has appeared to defy prophecy as the mysterious sixth candidate seeking the throne. With Melty's arrival casting doubt on each candidate's legitimacy and the Witch Cult plotting in the shadows, will Subaru be able to protect all those he holds dear?  – Available Jan. 29
Also New this Week:

Mia's Picnic – Bricks Pinball is a brick breaker game which combines the game mechanics of a traditional brick breaker and a flipper game. Play through 15 exciting levels as you aim for a high score.

Mountain Peak Battle Mess – You are Elfie, an impromptu alter ego of an assistant to a well known spellcaster. Armed with festive holiday themed spells (and a cute outfit to match), you're on a quest to get the ultimate gift for your special friend! It's time to deck some halls through winter wonder land levels and defeat plenty of meanies in Seasonal Assistant!
DLC:
Fulfill Fenyx's Destiny – The newest DLC for Immortals Fenyx Rising has arrived – A New God. Overcome the legendary trials and challenges of the gods of Olympos to change the Greek Pantheon and fulfill your destiny. This DLC and two other narrative DLCs are available with the Immortals Fenyx Rising Season Pass.
Have a Nice Trip – In Fatal Falls, the latest individual DLC installment for Dead Cells, explore floating shrines, infiltrate the lair of an outlawed secret society and learn the tells of a new boss. On top of the new areas, you will also discover new weapons and enemies. You can also experience all three DLCs, including Fatal Falls, The Bad Seed and Rise of the Giant, in the Dead Cells: The Fatal Seed Bundle, available now.
Nintendo eShop sales:
Nintendo eShop on Nintendo Switch, Nintendo 3DS and Wii U