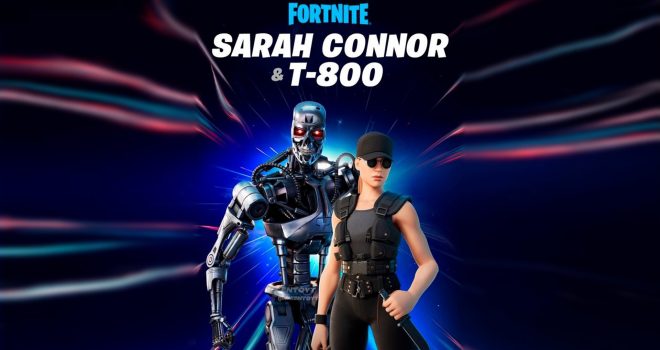 There have been a lot of crossovers recently in Fortnite. From the entire last season acting as a Marvel crossover, the latest crossover is just in the form of a new cosmetic pair of skins.
It doesn't matter if they're coming from 1984 or 2029, the legendary Sarah Connor and relentless T-800 are the latest hunters to join the hunt and are available today in the Future War Set — now available in the Item Shop.

With experience handling incoming storms, Sarah Connor's Outfit comes with two ready-for-battle variants, the T-800 Endoskeleton Arm Back Bling, and Combat Knife. Going back in time with the T-800, you'll receive the HK Skynet Uplink Back Bling. Finish the look with the also available Techno-Grip Axe and Cyberdyne Salute Emote.
The Sarah Connor skin looks great, as does the T-800 skin.
What do you think will be the next crossover event skin? Do you like these crossovers?