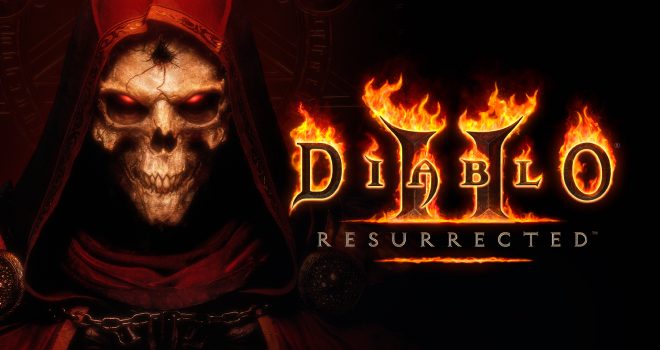 Diablo II, one of the most acclaimed titles in PC gaming history, returns.
Blizzard Entertainment today revealed Diablo II: Resurrected, the definitive remastering of Diablo II and its Lord of Destruction expansion—two hallmark entries in the company's genre-defining action role-playing series.
Diablo II: Resurrected is a remastered version of the quintessential action RPG Diablo II and includes all content from both Diablo II and its epic expansion, Diablo II: Lord of Restruction. Pursue the mysterious Dark Wanderer and fight the denizens of hell as you uncover the fate of the Prime Evils Diablo, Mephisto, and Baal for the first-time on Nintendo Switch.
For those who would prefer a more nostalgic experience, players will be able to freely switch back-and-forth between the modern graphics and the original experience at any time with the press of a button. While Diablo II: Resurrected may look like an all-new game, Diablo II's signature gameplay and systems are completely intact, quirks and all, adding a few highly requested quality of life improvements, such as a shared stash.
Developed by Blizzard Entertainment and in-house studio Vicarious Visions, Diablo II: Resurrected will be coming later this year to Windows PC, Xbox Series X|S, Xbox One, PlayStation 5, PlayStation 4, and Nintendo Switch. With cross-progression between supported platforms, players will be able to play as their characters—and keep all their stuff—no matter what supporting platform they're playing on.