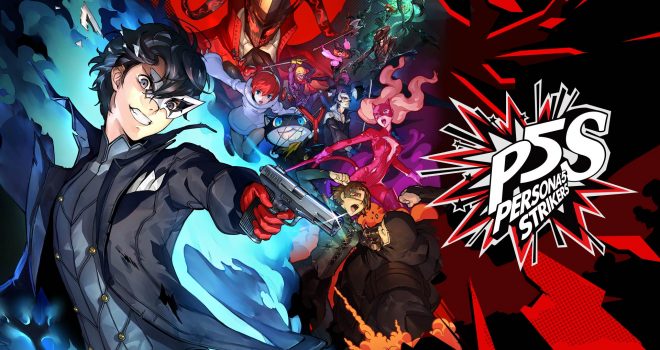 Persona 5 Strikers – Join the Phantom Thieves and strike back against the corruption overtaking cities across Japan. A summer vacation with close friends takes a sudden turn as a distorted reality emerges… Reveal the truth and redeem the hearts of those imprisoned at the center of the crisis!
Capcom Arcade Stadium – Dozens of Capcom's most beloved arcade classics are on Nintendo Switch as part of Capcom Arcade Stadium. Rewind gameplay, adjust game speed or difficulty, and select from a variety of display options to relive that sweet arcade goodness. Get 1943 – The Battle of Midway for free, then purchase game packs or the standalone Ghosts 'n Goblins add-on to build your collection.
Curse of the Dead Gods – Your desire to seek untold riches, eternal life and divine powers leads to this accursed temple, a seemingly-infinite labyrinth of bottomless pits, deadly traps and monsters. Your greed will lead you to death, but that is not an escape. Rise to fight again. Delve deeper again. Defy the malignant deities that linger in this place. Battle through hordes of enemies in dark, cavernous passages filled with traps and secrets of all sorts – fire-spewing statues, explosives, hidden spikes and worse. Collect mystical Relics and an arsenal of weapons to make yourself unstoppable. Corruption builds in you with every step – encourage or ignore it, but each powerful curse can be a double-edged sword.
Project TRIANGLE STRATEGY (working title) Demo – Recently announced in the latest Nintendo Direct, this new tactical RPG from SQUARE ENIX is launching for Nintendo Switch in 2022 … but you can try out a free demo for the game now!
Also New this Week:
Activities:
Brave Adventurers Discover Demo Points –Explore a new world as you fight for survival with your customized team of heroes in the BRAVELY DEFAULT II game, a strikingly beautiful RPG adventure. Adventurers who download the latest BRAVELY DEFAULT II game demo in Nintendo eShop on Nintendo Switch by Feb. 26 will now earn 100 My Nintendo Platinum Points … by default!
A Golden Opportunity – For a limited time, you can earn up to 600 My Nintendo Gold Points – twice the normal amount – when you purchase select digital games through Nintendo eShop, Nintendo.com (where available) or participating retailers.* Eligible games include Super Smash Bros. Ultimate and The Legend of Zelda: Breath of the Wild, among others! Get started by visiting https://www.nintendo.com/games/sales-and-deals/#double-gold-points.
Nintendo eShop sales:
Nintendo eShop on Nintendo Switch, Nintendo 3DS and Wii U