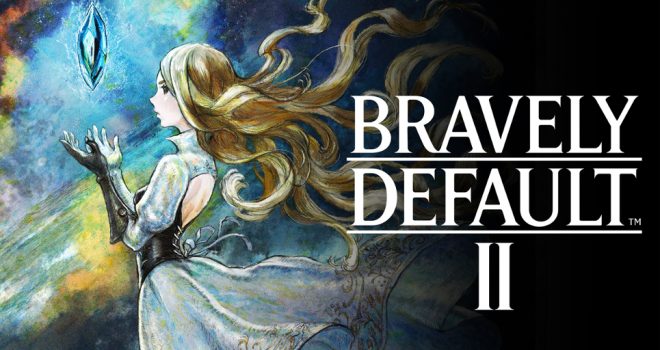 BRAVELY DEFAULT II – Explore a new world as you dare to risk it all and recover the Crystals with a party featuring four new Heroes of Light in this strikingly beautiful RPG adventure. Balance risk and reward in turn-based battles with the Brave and Default commands. Follow the story of a young sailor as he sets out on a grand adventure and meets plenty of friends (and foes) along the way. Build your own customized team and defeat bosses to acquire character jobs, each with their own set of distinct abilities. The more you learn, the more tactics you'll wield. BRAVELY DEFAULT II will be available on Feb. 26. An updated demo for the game is also available now in Nintendo eShop.
Ghosts 'n Goblins Resurrection – Taking cues from both Ghosts 'n Goblins and Ghouls 'n Ghosts, while giving birth to something entirely new, Ghosts 'n Goblins Resurrection is a title worthy of its name. Don't be fooled – this picturesque world, while gorgeous, maintains the same punishing gameplay that fans have come to expect. In this action game, make full use of Arthur's weapons, magic and skills as you brave the ordeals of the Demon Realm to bring the princess home safely. Muster every ounce of grit you possess because you're going to need it. The gauntlet has been thrown!
Blizzard Arcade Collection – Experience a blast from Blizzard Entertainment's past! Relive the legacy of three Blizzard classics – Blackthorne, The Lost Vikings and Rock N Roll Racing. Experience two different Original Editions of each game plus a new Definitive Edition. Visit the Blizzard Arcade Collection Museum which features a trove of treasures from each game's past like art and artifacts, music and behind-the-scenes interviews.
Also New this Week:
Activities:
BRAVELY DEFAULT II Collectible Acquired! – A new BRAVELY DEFAULT II reward is now available for My Nintendo members. Brave RPG fans can obtain their very own beautiful 18" x 24" reversible poster, which features Gloria on the front and Halcyonia, the Kingdom of Spring Breeze, on the back. Receive this reward by redeeming 700 My Nintendo Platinum Points (while supplies last). Visit https://my.nintendo.com/ to learn more!
A Golden Opportunity – For a limited time, you can earn up to 600 My Nintendo Gold Points – twice the normal amount – when you purchase select digital games through Nintendo eShop, Nintendo.com (where available) or participating retailers.* Eligible games include Super Smash Bros. Ultimate and The Legend of Zelda: Breath of the Wild, among others! Get started by visiting https://www.nintendo.com/games/sales-and-deals/#double-gold-points.
Nintendo eShop sales:
Nintendo eShop on Nintendo Switch, Nintendo 3DS and Wii U