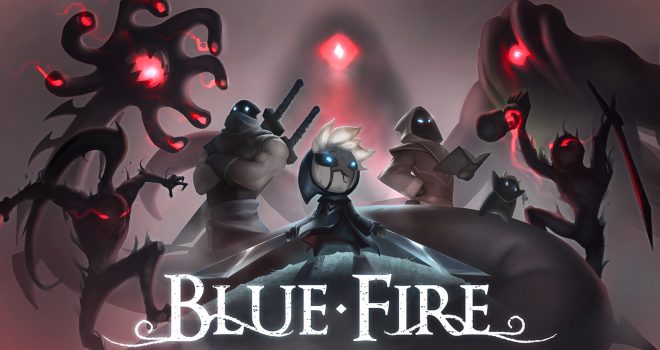 Blue Fire – Embark on an extraordinary journey through the desolated kingdom of Penumbra and discover the hidden secrets of this long-forgotten land. Explore mystical temples, encounter survivors and take on strange quests to collect valuable items. Along your adventure, slash your way through daunting adversaries, roam across mysterious and abandoned regions, leap through deadly traps and ultimately master the art of movement.
Haven – Yu and Kay have escaped to a forgotten planet. Play the two lovers settling in an unknown world. Immerse yourself in a romantic, role-playing space adventure, the saga of two lovers trying to stay together against all odds. Survive together, glide over the plains, camp, restore the planet and fight if you have to. Staying together is all that matters. Play solo or go co-op with a special someone.
Also New this Week:

Bricks Defender 4 – Bricks Defender is a brick-busting game in which you battle the computer through 15 different levels. Defend your blocks while trying to destroy those on the computer.
eShop Bonus:
A Golden Opportunity – For a limited time, you can earn up to 600 My Nintendo Gold Points – twice the normal amount – when you purchase select digital games through Nintendo eShop, Nintendo.com (where available) or participating retailers.* Eligible games include Super Smash Bros. Ultimate and The Legend of Zelda: Breath of the Wild, among others! Get started by visiting https://www.nintendo.com/games/sales-and-deals/#double-gold-points.
Nintendo eShop sales:
Nintendo eShop on Nintendo Switch, Nintendo 3DS and Wii U