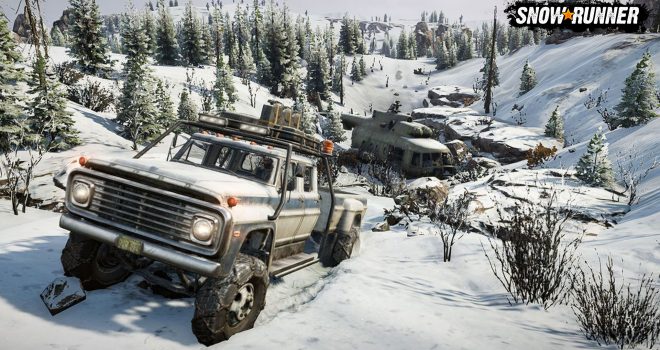 SnowRunner, the off-road trucking game from Focus Home Interactive and Saber Interactive, is gearing up to launch on Nintendo Switch on May 18th. Experience realistic physics, authentic vehicles with tons of automotive might, and hours of exciting challenges featuring mud, snow, water and more.
SnowRunner will be available on Switch with the same content featured in the PC, Xbox One and PlayStation 4 versions of the game. Drive stunningly recreated vehicles from brands like Ford, Chevrolet and Freightliner as you leave your mark on an untamed open world. Be prepared to overcome torrential waters, mud, snow and frozen lakes as you take on perilous contracts and missions like hauling, logging, towing, repairing and more. Expand and customize your fleet with a host of upgrades and accessories like exhaust snorkels for heavy waters or chain tires to battle the snow.
SnowRunner is currently available on PC via the Epic Games Store, Xbox One and PlayStation 4.