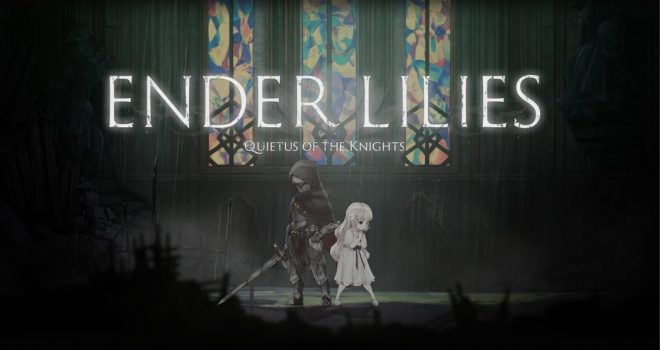 ENDER LILIES: Quietus of the Knights – Unravel the mystery of a kingdom destroyed by the Rain of Death in this dark fantasy action-RPG. Journey through the sprawling and hauntingly beautiful locations of Land's End, including a submerged forest, a sealed-off contaminated underground cavern and a grand castle. Formidable bosses await that will gladly claim your life given even the slightest chance. Defeat these powerful foes to turn them into allies as you search for the truth. ENDER LILIES: Quietus of the Knights will be available June 21.
Strange Brigade: Erased from history and buried in a nameless tomb for 4,000 years, Seteki the Witch Queen has risen once again. Only one troop of heroes can stand against her army. In this third-person adventure, blast through an army of mummified monstrosities while solving perilous puzzles in booby-trapped ruins. Go it alone or team up with other daring adventurers in local wireless* co-op and online** play. Will you answer the call to adventure?
Also New this Week:
DLC:
Hurt Me Plenty – You pulled humanity back from the edge of extinction, but it came at a cost. Slaying the Kahn Maykr left an imbalance of power in the cosmos that threatens all of creation. Now you must rise and set things right. Raze hell in the first campaign expansion for DOOM Eternal, The Ancient Gods – Part One. Deeper and more challenging combat awaits as you eliminate Hell's newest threats in demon-infested ruins and rain-swept terrain.
Nintendo eShop sales:
Nintendo eShop on Nintendo Switch, Nintendo 3DS and Wii U