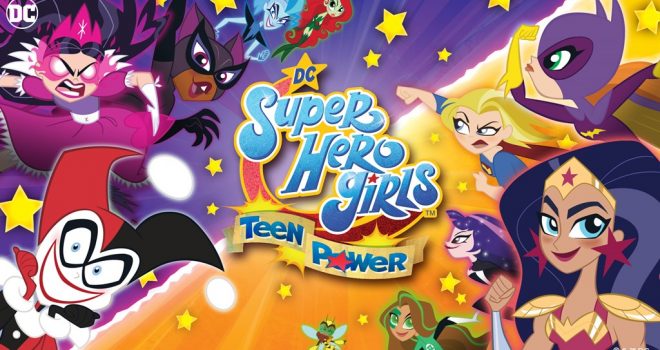 DC Super Hero Girls: Teen Power – Based on the animated series DC Super Hero Girls, this new game offers fun for everyone who's ever wanted to help citizens in need while doling out sweet justice. Execute stunning combos in battle using the game's easy-to-learn controls and wide array of character abilities, each tailored to the six playable Super Heroes and Super-Villains. Wonder Woman uses her warrior skills with the Lasso of Truth and Flying Shield, Supergirl has Heat Vision and Super-Breath, and Batgirl can invent crime-fighting gadgets like the Bat-Hook. When you're ready for some mischief, though, you can use your Spring Spree mega-jump as the rambunctious Harley Quinn. Then, try out Catwoman's Cat Dance ability to scratch away your foes, or trap enemies by deploying Star Sapphire's Cage of Love. DC Super Hero Girls: Teen Power will be available June 4.Mystic Pillars: A Story-Based Puzzle Game – Traverse through mystic landscapes from a bygone era and unveil the truth by solving puzzles. Mystic Pillars: A Story-Based Puzzle Game is an intriguing blend of puzzles and an immersive storyline set in ancient India. Explore this reimagination of the traditional Indian board game Ali Guli Mane, or the internationally known variant, Mancala. Solve the 100 simple and handcrafted math-based spatial puzzles. Highly stylized, hand-drawn artwork and animated cutscenes lure you further into the journey as you move from one puzzle to the next.
Also New this Week:
Demos:
Experience the Past, Present and Future Simultaneously – In Cris Tales, a gorgeous indie love letter to classic JRPGs, you'll embark on a harrowing journey across the kingdoms, meeting and recruiting powerful allies to aid in the fight to stop the Time Empress. Master their abilities and Crisbell's unique Time Magic to overcome mighty foes. Peer into the past, act in the present and watch as your choices dynamically change the future. Download the demo and pre-order today before the game's launch on July 20!
Get a Taste of Defiance – Eager to try out some explosive Netherworld combat? Warm up those zombie knuckles by punching enemies in the Disgaea 6: Defiance of Destiny demo, available now in Nintendo eShop! Get a glimpse of the adventures, insanity and undying excitement that awaits. Disgaea 6: Defiance of Destiny launches on June 29 and is available for pre-order today.
Nintendo eShop sales:
Nintendo eShop on Nintendo Switch, Nintendo 3DS and Wii U