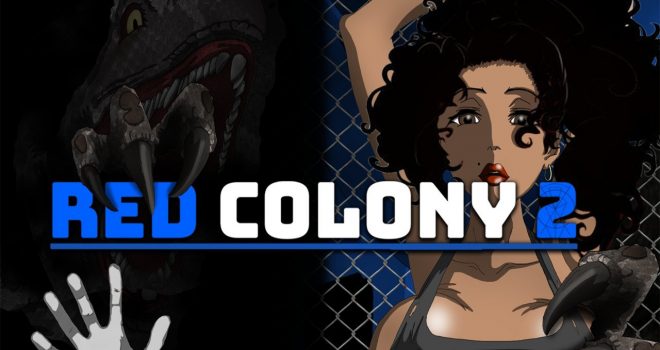 Publisher RunicCodes revealed today that their upcoming sequel Red Colony 2 is coming Nintendo Switch on July 15th.
The game picks up directly after the first game and takes place in the capitalist Blue Colony, which is under attack from something far worse than zombies.
The Red Colony is in shambles after the deadly outbreak of the Z-Virus, the only source of life left on Mars is the Blue Colony, which has its own teeth filled problems.

You play as Nicole, a sex worker recently returned from a secret mission to the Red Colony. On her return, she discovers that the capitalist Blue Colony has also been struck by the Z-Virus and her home in the Colony's Red District is under siege from the zombie hordes.

Nicole only has one option, find her daughter Clementine and escape to Sky City, the home of the Colony's wealthy elite. However, in her quest to find her daughter, she uncovers secrets from her past that come back to haunt her and quickly discovers that zombies aren't the only thing stalking her from the shadows.

Help Nicole solve tricky puzzles, tiptoe her way around zombies and blast the Blue Colony's new apex predator in this solo developed indie game. In addition, feel the anime with the game's fully voice acted Japanese dialogue and get to know the quirky characters of the Blue Colony, as Red Colony 2 releases on July 15th.
Red Colony is is a 2D side-scrolling horror action game with Anime style graphics featuring an attractive female cast.
You can check out our review of the original Red Colony here.