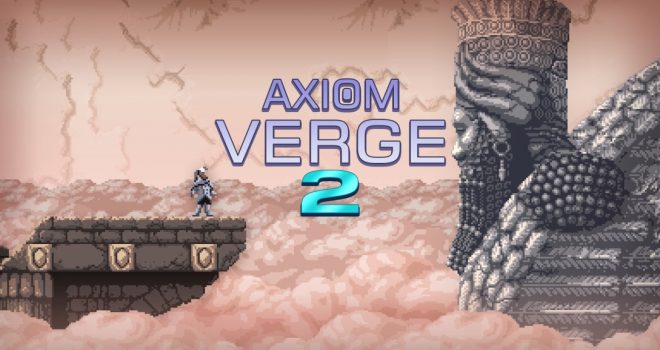 Axiom Verge 2 – In this prequel to the original Axiom Verge, a new hero fights for her life, empowered by the same microscopic machines that gradually consume her humanity. With two interconnected worlds to explore and fight through, it's time to discover the origins of the Axiom Verge universe.
Boyfriend Dungeon – In this heartfelt dungeon-crawling dating sim, use the in-game cash you earn from fighting monsters to woo your weapons on romantic outings. Multiple combat styles just mean more cuties to forge relationships with!
Garden Story – Become the Guardian of the Grove and explore a vibrant island to inspire its inhabitants, fend off the invasive Rot and rebuild your home. Take on requests from villagers, solve puzzles and do everything you can to help restore the community!
art of rally – Race across the world through Finland to Sardinia, Norway, Japan, Germany and Africa in colorful and stylized environments in a top-down view. Get behind the wheel of your favorite vintage cars, ranging from the '60s to the '80s, Group B, Group S and Group A. From beginner-friendly options to driving modes that'll challenge the most expert drivers, all players can tackle the races using their favorite rally driving tricks. Compete for first place in the leaderboards with daily and weekly challenges. Will you master the art of rally?
FORECLOSED – Follow the story of Evan Kapnos in a narrative-driven action-adventure set in a cyberpunk world filled with action, suspense and experimental augmentations. Evan is stripped of his job, his brain implants and his access to the city block-chain, and he must now escape before his identity and implants are auctioned off. FORECLOSED combines the playability of video games with the sleek visual aesthetic of comic books as you move throughout a cyberpunk city, uncovering a gripping conspiracy story.
Road 96 – An ever-evolving adventure, Road 96 is a crazy, beautiful road-trip where you'll meet incredible characters and discover their intertwined stories. Every mile opens up a choice to make. Your decisions will change your adventure, change the people you meet and maybe even change the world. There are thousands of roads. Which one will you take? Road 96 will be available on Aug. 16.
Greak: Memories of Azur – Greak: Memories of Azur is a side-scrolling adventure game with hand-drawn animations. Guide three siblings through the lands of Azur, which are currently under attack by an enemy invasion. Greak's goal is to reunite with his siblings and escape the lands of Azur by building an airship piece by piece. Alternate control between them and use their unique abilities to escape. Greak: Memoirs of Azur will be available on Aug. 17.
Also New this Week:
DLC:
Get Ready for Even More Adventures in New Pokémon Snap! – Your journey to discover Pokémon through the vibrant Lental region just got even bigger! Strap on your in-game camera, hop into your NEO-ONE vehicle and buckle up because a free software update is now available for the New Pokémon Snap game. This free update adds three new areas to explore – including Day and Night versions of each – along with 20 additional Pokémon to discover and photograph. Stay alert while you study these new areas of the Lental region. Who knows what fun discoveries might pop up!
We're Just Here for the Tee – An additional playable character, course and mode join the Mario Golf: Super Rush game with a free update! Don't let her short stature fool you – with Toadette joining the game, she isn't afraid to use her speed and accuracy to secure victory. Plus, hit the asphalt in New Donk City. With its towering buildings and excited citizens, fans of the Super Mario Odyssey game will feel right at home with this 18-hole course. And be sure to check out the newly added "Ranked Match" in online* competitive mode. By participating in Ranked Match, you can earn and collect monthly match points to increase your rank. Each month, you can get character outfits and colors by achieving certain ranks!
Nintendo eShop sales:
Nintendo eShop on Nintendo Switch, Nintendo 3DS and Wii U