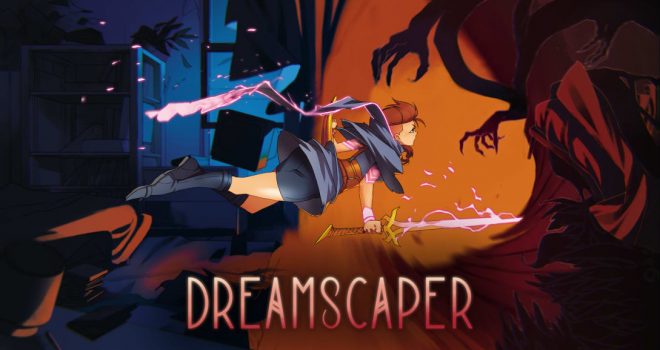 Dreamscaper – By night, delve deep into your subconscious, facing nightmares in an ever-changing world filled with unique items, abilities and challenges. By day, explore the city of Redhaven, build relationships and unlock permanent upgrades in order to take on the next dream stronger than ever. Dreamscaper is an endlessly replayable action roguelike with a waking/dreaming gameplay cycle.
Dodgeball Academia – In a world where dodgeball is life, you join Otto at the academy and train to become the ultimate dodgeball champion. Across eight episodes, you'll forge friendships and create rivals, all in the name of developing the best dodgeball team. Level up Otto and develop a dynamic team across a vast and customizable party progression system. All the while, explore the vast Dodgeball Academia and uncover the long-hidden truths that reside within the very walls you live, learn and dominate in.
BADLAND: Game of the Year Edition – Fly and survive through the game-of-the-year-winning world of BADLAND and discover an astonishing number of imaginative traps, puzzles and obstacles along the way. BADLAND is an atmospheric, side-scrolling, action-adventure platformer set in a gorgeous forest full of various inhabitants, trees and flowers. Although the forest appears to be right out of a beautiful fairy tale, there's something terribly wrong. BADLAND: Game of the Year Edition will be available on Aug. 6.
Also New this Week:
Activities:
Rise to the Challenge and Join the Hunt – Attention MONSTER HUNTER fans! My Nintendo is giving away an epic MONSTER HUNTER prize pack to 10 lucky winners in the My Nintendo Ultimate MONSTER HUNTER amiibo Sweepstakes #1 – enter today! Contestants who enter by Aug. 7 will have the chance to win 15 MONSTER HUNTER amiibo figures and five 11" x 17" MONSTER HUNTER RISE posters. For more information, please visit https://my.nintendo.com/news/125831be337454c4#sp.
Nintendo eShop sales:
Nintendo eShop on Nintendo Switch, Nintendo 3DS and Wii U