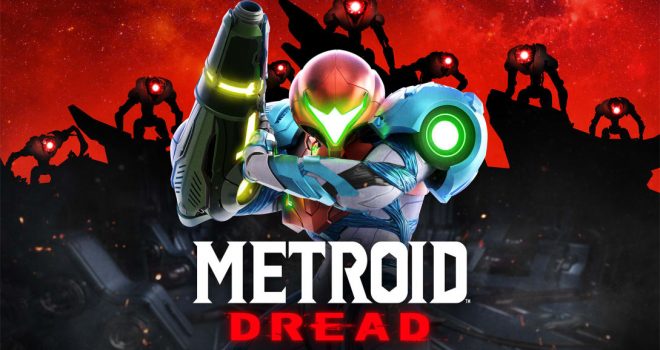 Metroid Dread – Suit up as intergalactic bounty hunter Samus Aran and battle your way out from the depths of a mysterious alien world plagued by a mechanical menace. While you investigate a mysterious transmission that shows the lethal X Parasite, you'll need to avoid the nightmarish E.M.M.I. – Extraplanetary Multiform Mobile Identifiers. These agile robots won't hesitate to destroy you … and they're just one of the many dangers you'll face. Hunt or be hunted as you make your way to the surface through a labyrinth of enemies in Samus' most intense side-scrolling adventure yet. The Metroid Dread game will be available on Oct. 8.
Disco Elysium – The Final Cut – Become a hero or an absolute disaster. Disco Elysium – The Final Cut is the definitive edition of the groundbreaking role-playing game. You're a detective with a unique skill system at your disposal and a whole city block to carve your path across. Interrogate unforgettable characters, crack murders or take bribes. Disco Elysium – The Final Cut will be available on Oct. 12.
Tetris Effect: Connected – Tetris Effect: Connected is Tetris like you've never seen it, heard it or felt it before – an incredibly playable, unique and breathtakingly gorgeous reinvention of one of the most popular puzzle games of all time, from the people who brought you the award-winning Rez Infinite and legendary puzzle game Lumines. Music, backgrounds, sounds, special effects – everything, down to the Tetris pieces themselves, pulses, dances, shimmers and explodes in perfect sync with how you're playing, making any of the game's 30+ stages and 10+ modes something you'll want to experience over and over again. Tetris Effect: Connected will be available on Oct. 8.
Gang Beasts – Gang Beasts is a silly multiplayer party game with surly gelatinous characters, brutal slapstick fight sequences and absurd hazardous environments, set in the mean streets of Beef City. Customize your character and fight local and online enemies in the melee game mode, or fight with friends against the gangs of Beef City in the gang game mode.
Also New this Week:
Nintendo eShop sales:
Nintendo eShop on Nintendo Switch, Nintendo 3DS and Wii U