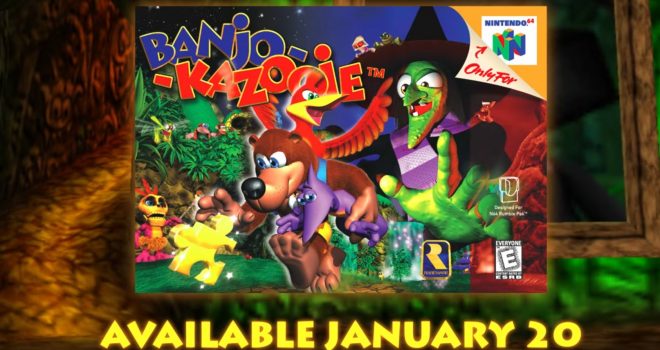 Embark on a wild quest with an unlikely pair! The next game addition to the Nintendo Switch Online + Expansion Pack has been announced. The classic Nintendo 64 Rate game that no one thought would be back is coming back. The adventures of Banjo and Kazooie begin here!
Banjo-Kazooie is coming to the NintendoSwitch as part of Nintendo Switch Online + Expansion Pack for members on January 20th!
The bear and bird's first ever outing available in full. Loads of rollicking fun to be had here and with the legendary Stop N Swop feature reinstated. You'll never look the same again at a jigsaw.
Banjo-Kazooie joins ten other Nintendo 64 games in the service, which also includes Paper Mario, The Legend of Zelda: Ocarina of Time, and Star Fox 64.