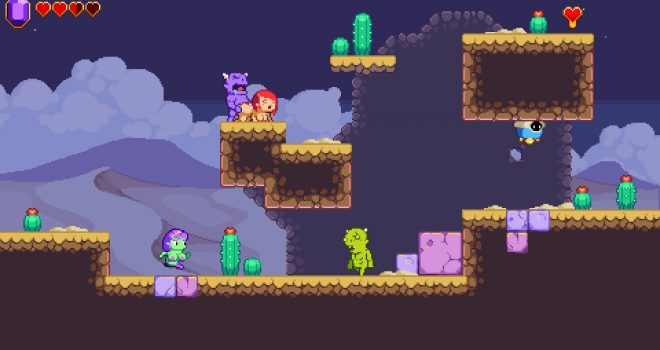 Gamuzumi is bringing the lewd platformer Crystal Goddess to Steam and consoles year. A firm release date and which consoles are part of the planned release aren't known quite yet, though are likely to include Nintendo Switch and PlayStation 4. The game is being developed by Otterside Games.
Azura, the guardian goddess of the Emerald Grove is having a bad day. Her magical crystals have been stolen by the forces of evil! Help Azura get the crystals back and defeat the demon hordes!

Crystal Goddess is an action adventure where you step into the boots of Azura, a guardian goddess with magical powers. Unlock 5 different crystals that each have unique attacks and special abilities such as levitation, protective shield and phase shifting. By helping the local girls, who are in sticky situations with the attacking demons, you can receive special items which you can use to upgrade your crystals.

Journey through 5 worlds and battle 18 different types of enemies to restore peace to the world!
No word on pricing yet.
Crystal Goddess is definitely an adult title with pixelated nudity and sexual content. The game is very likely to receive some censorship before releasing on consoles.