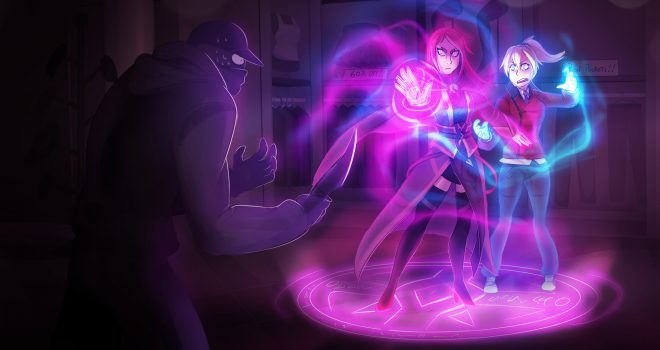 Gamuzumi is bringing the lewd visual Novel title Highschool Romance: Magi Trials to the Nintendo Switch and this month. The game is being released for Nintendo Switch, PS4, and PS5 on January 27th.
Arriving at a new school can be daunting, even more so when it's a school of magic… Fortunately you have found something that might increase your chances of successful entrance, a ritual that should greatly enhance your innate magical ability. Now you must deal with the repercussions of the spell, as you begin your training to join the ranks of the Royal Academy of Magi.

Fun Tongue in Cheek Storyline.
Magi, Magic and Demons.
Multiple Routes and Choices that affect the ending.
High Quality characters, backgrounds and CG Scenes.
1080p window and full screen options.
CG Scene Gallery of 100 images to unlock.
Multiple save slots and full VN functions.
Eight Alternate Endings to explore.
No word on pricing yet, though the original game retails for $12.99 USD in the Nintendo eShop so similar pricing is likely.