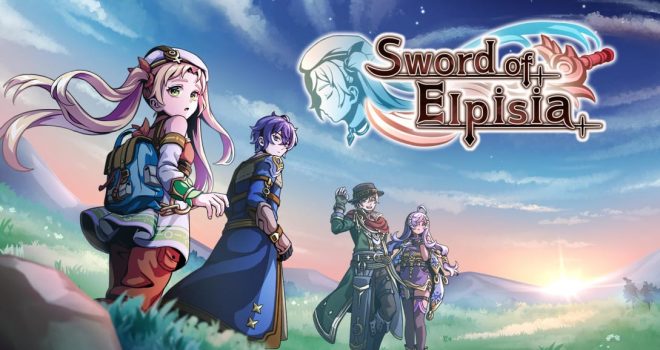 Kemco is bringing their next RPG to the Nintendo Switch. A fantasy RPG about a girl turned into a magic sword and its price, Sword of Elpisia is coming to the Switch on February 10th.
In Terra, a world whose civilization developed thanks to magic tools, there are frequent cases of people being turned into magic swords. Alice, a girl who is traveling with Aldo, the main hero, chooses to become a sword to rescue her friends. Will their journey and encounters lead them to a predetermined fate?

Throw yourself into the beautiful, complex turn-based battles, using magic swords with up to three weapons set! The overwhelming charm of pixelated graphics surround your entire world and adventure in a unique fantasy JRPG. Not to mention all the necessary elements from treasure hunting, quests, pet buddies to almost-infinite level caps!
Sword of Elpisia comes with in-app purchases on the Switch. While the nature of the DLC on Stitch isn't clear, the Steam version of the game includes three paid DLC packs. They include 200% EXP boost, double damage, and no skill cost where skills no longer consume MP/AP in battles.
The game was released on Steam and Xbox in January 2022 as well on iOS and Android in September 2021. Sword of Elpisia will retail for $20.99 CAD in the Nintendo eShop it releases on February 10th.