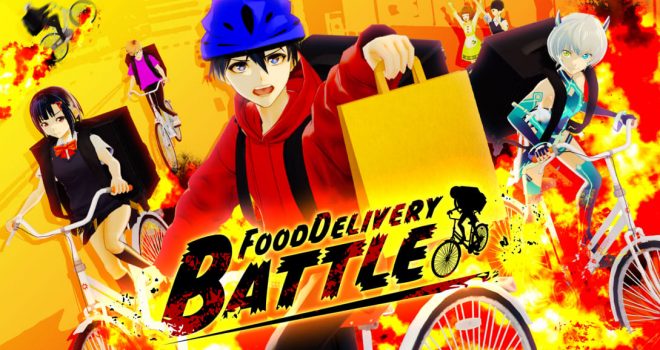 STP Works is bringing their arcade/action game to the Nintendo Switch. The animesque action game Food Delivery Battle is coming to the Switch on February 3rd.
This is a delivery action game where you carefully deliver food to customers while kicking other deliverymen out of the way using items such as missiles and shock waves.

When you start the game, you will see many delivery men at work. This is a fierce battleground of food delivery. Try to deliver more food than the other deliverymen within the time limit and aim for first place.

Are you worried about getting paid for your deliveries? Of course, you will be rewarded every time you complete a delivery. The secret to victory is to use the money to upgrade your bike and prepare for the next delivery.

The other deliverymen are powerful enemies. Even if you improve your bike, you will have a hard time as a rookie. But there is nothing to worry about. You can use items placed all over the city to hinder the other deliverymen.
The game was released on Steam in September 2021. Food Delivery Battle will retail for $5.31 CAD in the Nintendo eShop it releases on February 3rd.