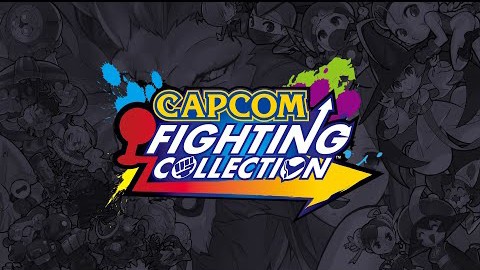 It's time to throw hands, drop gems, cast spells, and crush 'bots! Capcom Fighting Collection features 10 iconic titles, including two Darkstalkers games never before released in North America! Take on all challengers in online play with rollback netcode for all ten games, and enjoy additional features including a gallery of official art, a music player with hundreds of tracks, and more.
With online play and rollback netcode to ensure a smooth online experience, you can become a World Warrior or a world-wide Vampire Hunter in Ranked, Casual, and Custom online matches across all ten games included in this collection:
Darkstalkers: The Night Warriors
Night Warriors: Darkstalkers' Revenge
Vampire Savior: The Lord of Vampire
Vampire Hunter 2: Darkstalkers' Revenge (First official release in North America)
Vampire Savior 2: The Lord of Vampire (First official release in North America)
Red Earth (First release outside of arcades)
Cyberbots: Fullmetal Madness
Super Gem Fighter Mini Mix
Super Puzzle Fighter II Turbo
Hyper Street Fighter II
A treasure trove of art and music is also included, featuring official art, concept art, design documents, and more than 400 music tracks, all available in this excellent collection that makes it a must-have for any fan of Capcom fighters.
For veterans and new challengers alike, you'll be able to enjoy all ten games included in Capcom Fighting Collection when it comes to PlayStation 4, Xbox One, Nintendo Switch, and PC on June 24th, 2022.