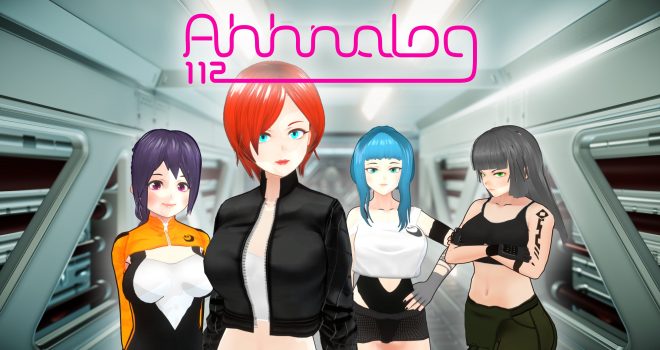 Gamuzumi is bringing lewd visual novel Ahhnalog 112 to Steam and consoles in 2022. A firm release date and which consoles are part of the planned release aren't known quite yet, though are likely to include Nintendo Switch and PlayStation 4. The game is being developed by SukeBege.
This is a classic visual novel where you sit back & enjoy reading the story, making choices at key moments to navigate the branching narrative

On one of his routine flights, Takashi receives a mysterious distress message over a disused radio channel. Who, and why, is calling for help like this instead of using official channels?

Is it true? Is it a trap?

The voice calling for help is female, so Takashi can't resist and answers the call like a gentleman.

Put yourself in Takashi's shoes and find out what's going on, help him decide at key moments and discover the 11 different endings of this science fiction story with some notes of erotic humor.

Features

Fully animated 3D characters
3D environments
4 different girls you can interact with
11 different endings
Adjustable text speed
Text pacing simulates reading cadence
No word on pricing yet.
Ahhnalog 112 is an adult title. According to the warning disclaimer on Steam the game contains descriptions of sexual acts. There is no full nudity, no genitals are shown.