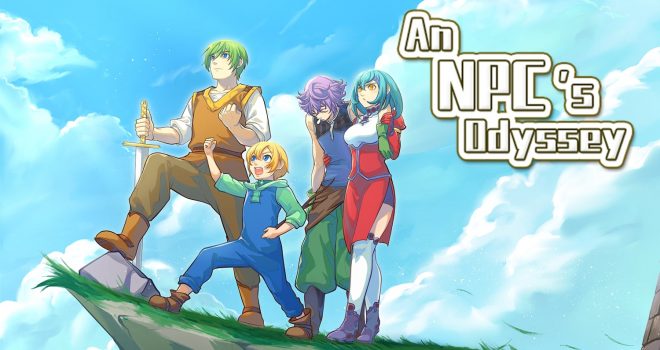 Indienova is bringing a bite-sized RPG to the Nintendo Switch. An NPC's Odyssey is coming to the Switch on February 24th.
This is another story of the hero gathering his friends to defeat the Devil and save the world, but our protagonist is not the hero himself, but an ordinary unlucky NPC. The reason for his journey is simple——because the hero took the money from his house! To find the hero and get money back, our journey has begun.

-Counterintuitive story setting.
-Unexpected plot direction.
-This is a short RPG, but the elements are all there.
-There're 2 endings. How the story ends is up to you!
An NPC's Odyssey will retail for $4.99 CAD and will have a 10% off launch discount when it launches in the Nintendo eShop.