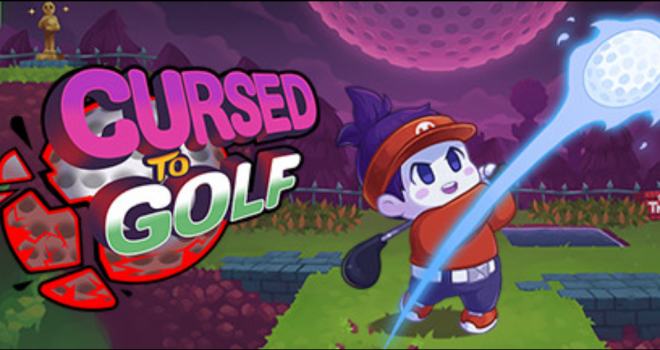 Players can finally tee-off in Thunderful and Chuhai Labs' heavily anticipated 'Golf-Like', Cursed to Golf, when it comes to PC, Nintendo Switch, Xbox Series X|S and Xbox One this summer.
In Cursed to Golf, you take on the role of the Cursed Golfer, trapped in Golf Purgatory after a lightning strike stops you dead in your tracks. To ascend back to the land of the living, you'll need to play through 18 dungeon-like holes. These hellish holes feature teleporters, TNT, high-powered fans and other challenges that will put your skills to the ultimate test in a 'Golf-Like' loop that will see you golf, die and golf again. That's not to mention the bosses that you will have to defeat if you want to remove your curse and escape your fate.

You can get a helping hand on your quest in the form of Ace Cards. These cards give you access to world-bending trick shots, allowing you to stop time, readjust shots in mid-air, freeze otherwise hazardous bodies of water and more. These cards are not only a hell of a lot of fun to use, but will be vital if you are to beat all 18 holes within the PAR counter and avoid your curse returning you to the start and forcing you to golf your way back again.
A firm release date hasn't been set aside from Summer 2022, but Cursed to Golf can be wishlisted on Steam now.