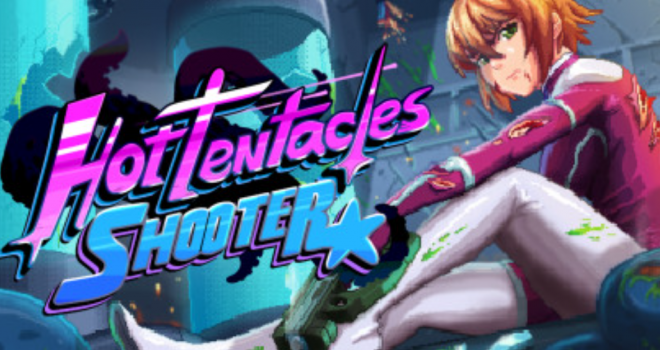 Gamuzumi has announced a brand new saucy game headed to Stream and consoles in the near future. And with a title like Hot Tentacles Shooter it'll be hard to pretend it's anything but a lewd game.
Hot Tentacles Shooter is a formidable 80's style shooter with a pixel art modern and irresistible.

Take control of the drop ship and free all the girls in this space adventure from spooky alien tentacles!

Hot Tentacles Shooter combines the immediate fun typical of shoot em arcade up with an irresistible strongly ecchi vibe!

Story:

Alish is the last hope for a platoon of space warriors. During a reconnaissance mission his allies were captured by giant alien tentacles and only she is able to help them. Live with Sofia aboard a spaceship and repel the threat alien through 20 hilarious levels!

Features:

Free 20 beautiful girls from the clutches of big tentacles!
Unlock new clothes for Sofia!
A beautiful Pixel Art awaits in this game!
Space soundtrack!
Arcade action: Shoot, dodge and use devastating power ups!
Test yourself against 3 fearsome bosses!
Collect all the girls portraits!
Gamuzumi is publishing the game on Steam and has also announced that the game will be released in consoles as well. Very likely the game will see a release on Nintendo Switch. The game is being developed by Osando Studio.