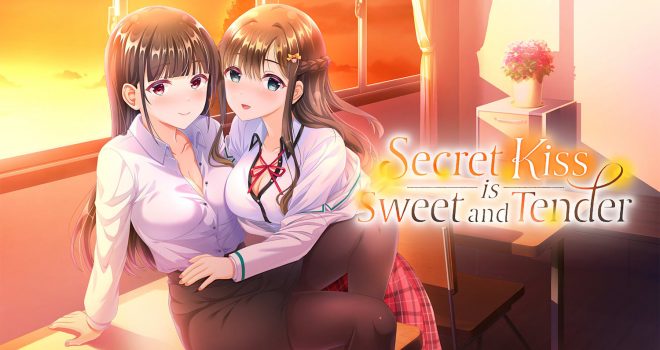 iMel is publishing new visual novel Secret Kiss is Sweet and Tender to Nintendo Switch. The game arrives on March 11th.
This is an Adventure Game portraying love between young women.
At a girls-only high school, a student teacherissuddenly kissed by a student.
They then live In the same student dormitory.
This is the love story of two girls that starts with a kiss.

"Ms.Izuho…What does it feel like to be in love?" Konami Izuho was suddenly kissed during her teaching training internship by a student, Ema Serizawa, when they were alone in the classroom.

Konami later found out that this student happened to be the popular illustrator "Ema", of whom she was a huge fan. On top of that, Ema would soon ask her, "can you help me with my drawings?"

Although Konami thought she would get to look at the new works of her favorite illustrator, what Ema asked from her was quite different. Kissing, bathing together, and sleeping in the same bed were just some of Ema's requests that left Konami's heart pounding.

"Huh? Help…means k-kissing or sleeping together?"

Konami's encounters with Ema confused her and made her go back and forth between feelings of admiration and love. Now, the curtain will be raised on this Romantic Drama.
The game was denied a release on Steam but was released on PC previously via itch.io. The game is apparently an adult oriented game but has a T rating on Nintendo Switch by the ESRB.
The game retails for $10.89 CAD but will have a 20% off launch discount.