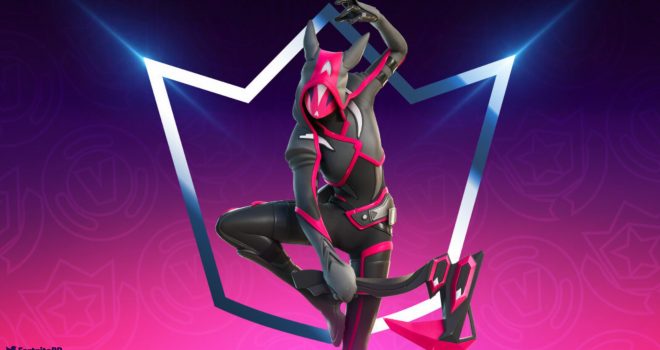 Epic Games have revealed the next outfit four Fortnite Crew subscribers. The skin is named Saraya and arrives in subscribers lockers on Thursday.
Her face may be covered, but she's always watching.

Though hooded and masked, Sayara is unhindered in the April 2022 Crew Pack. This Crew Pack goes live for active Fortnite Crew subscribers at approximately 8 PM ET on March 31, 2022!

In addition to the Sayara Outfit, the April Crew Pack contains the following items:

Fangs of Sayara Back Bling: A Back Bling holding two blades. (Both as sharp as Sayara's senses.)
Dual Machettas Pickaxe: No hand's idle with this dual-wield Pickaxe.
Sayara Sight Wrap: Make even your gear a reminder of Sayara..
As usual a subscription includes 1000 V-Bucks as well as the Battle Pass for Chapter 3 Season 2.
Always watching from the shadows, Sayara has never been too far from the action 👑

Sayara joins the Fortnite Crew on April 1. https://t.co/rYjF0L5TF4 pic.twitter.com/4sLeVl8xuu

— Fortnite (@FortniteGame) March 27, 2022