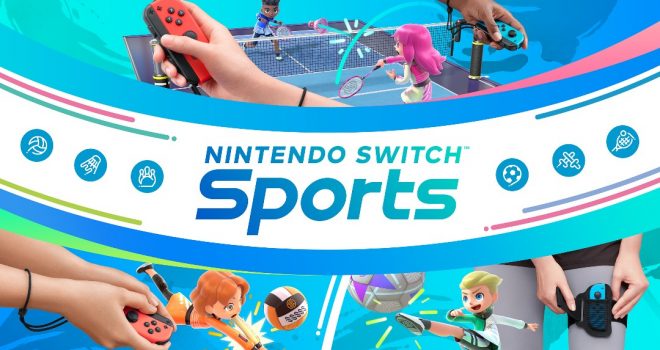 Nintendo Switch Sports – Swing, kick, spike and bowl your way to victory in the Nintendo Switch Sports game, the latest sequel to the Wii Sports series! Play six sports – Soccer, Volleyball, Bowling, Tennis, Badminton and Chambara (swordplay) – built for players of all skill levels and with intuitive motion controls so that anyone can instantly have fun. With multiple options for multiplayer fun, family and friends can join in on the same system* or online.** Face opponents near and far to aim for the Pro League in each sport, obtain in-game rewards to customize your Sportsmate or Mii character and show up to Spocco Square in style! Plus, a seventh sport is planned to be added via a free update this fall; get ready to Golf! Nintendo Switch Sports will be available on April 29.
Parkasaurus – In this dinosaur tycoon management simulation, take care of your dinosaurs by constructing well-designed exhibits, researching specialized technologies and maximizing profits to expand into the ultimate dinosaur theme park.
Bugsnax – Take a journey to Snaktooth Island, home of the legendary half-bug, half-snack creatures, Bugsnax. Invited by intrepid explorer Elizabert Megafig, you arrive to discover your host nowhere to be found, her camp in shambles and her followers scattered across the island alone … and hungry! It's up to you to solve the mysteries of Snaktooth Island: What happened to Lizbert? What are Bugsnax, and where do they come from? But most of all, why do they taste SO GOOD?
Also New this Week:
Nintendo eShop sales:
Nintendo eShop on Nintendo Switch, Nintendo 3DS and Wii U