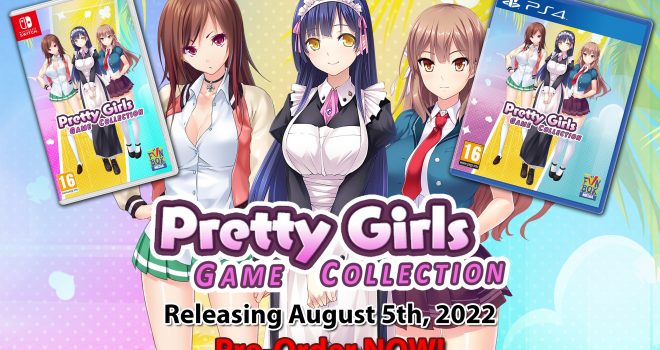 Eastasiasoft announced today that fanservice-fueled series Pretty Girls will get its first physical compilation in Summer 2022. The release is part of their ongoing partnership with UK-based Funbox Media Ltd.
Pretty Girls Game Collection will include Pretty Girls Mahjong Solitaire, Delicious! Pretty Girls Mahjong Solitaire, Pretty Girls Panic! and Pretty Girls Klondike Solitaire on a single game card for Nintendo Switch or disc for PlayStation 4.
The PlayStation 4 physical edition of Pretty Girls Game Collection will feature all content from the original digital releases. For Nintendo Switch, each of the four games has been enhanced with exclusive nude materials, amounting to dozens of new images direct from the Japanese creators that would otherwise not have been possible to release on console even in their home country, making this collaboration with Funbox Media Ltd. both essential and definitive. Additionally, a branded capacitive stylus will be bundled with each physical copy for Nintendo Switch, especially useful when playing in handheld mode.
Pretty Girls Game Collection has been developed by Eastasiasoft Limited and will be published in its PEGI-rated physical version by Funbox Media Ltd. Pre-orders are now open with an official release date of August 5th, 2022. Pricing is set at £24.99 plus shipping for PS4, £29.99 for Nintendo Switch, to be sold direct from Funbox Media Ltd.'s online store as well as Amazon UK and other affiliated retailers.