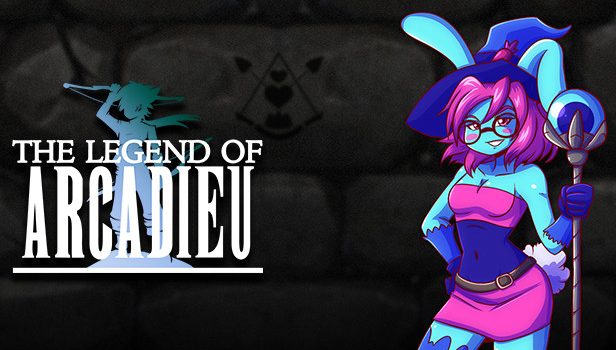 Gamuzumi is bringing the title Legend of Arcadieu Bundle to the Nintendo Switch this month. The game was released on Steam in 2019. Legend of Arcadieu was developed by Kavorkaplay.
The Legend of Arcadieu takes place in a mystical kingdom inside a video game. The story begins when you accidentally enter the game and become the great legendary hero. Now you need to find your way back home.

With the help of a cute mage and a beautiful warrior, you must battle a horde of attractive monsters to reach your destiny. Explore a magical world filled with beautiful girls galore, silly RPG satire, and multiple romance options to choose from.

The bundle features both games, The Legend of Arcadieu and The Legend of Arcadieu 2. Each game offers multiple endings each, based on the choices you make along the adventure.

Features:

2 games
RPG visual novel parody comedy.
25+ fully illustrated scenes.
Romance options with the 5 characters.
Impactful choices and multiple endings.
The game will retail for $9.99 CAD when it hits the Nintendo eShop on June 9th.