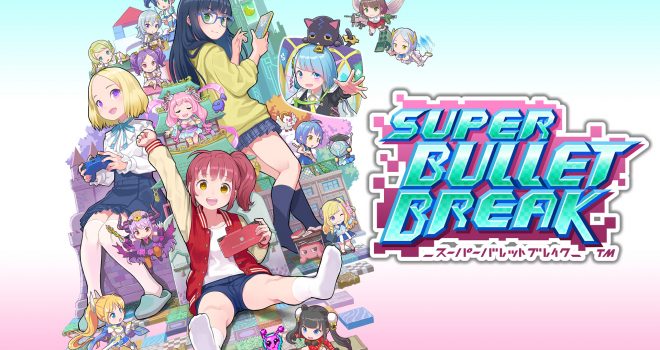 PQube is bringing a deck-building strategy roguelite to the Nintendo Switch, PlayStation 4, and Steam. Super Bullet Break is can be wishlisted right now on Steam but a firm release date hasn't been announced. Super Bullet Break is being developed by BeXide Inc.
Super Bullet Break is a one-of-a-kind strategy deck builder inspired by your favourite gacha games. Filled with a wild bunch of cute and colourful characters – 'Bullets' – each and every one of them unique in their own way. Rescue the online game world from total destruction in Super Bullet Break, where online multiplayer games have been taken over by a rogue AI! Can you save the world, defeat enemies in strategic turn-based battles and beat Super Bullet Break?

Online games all over the world have been corrupted, infected by the mysterious Buggos. Three gamers (Akari, Hikaru, and Sumire) are contacted by a mysterious girl called Nayuta to help them play through the games, defeat the Buggos, and restore the games and their characters to normal.