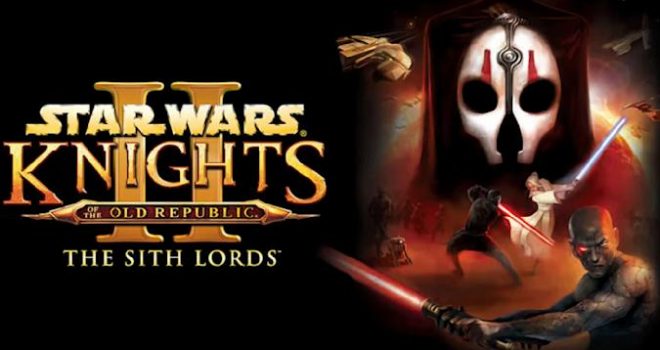 STAR WARS: Knights of the Old Republic II: The Sith Lords – In this standalone sequel to the award-winning RPG STAR WARS: Knights of the Old Republic, the Sith Lords have hunted the Jedi to the edge of extinction and are on the verge of crushing the Old Republic. With the Jedi Order in ruin, the Republic's only hope is a lone Jedi in exile struggling to reconnect with the Force. Lead a diverse crew of unique allies, make difficult choices with far-reaching consequences and decide your destiny. Will you follow the light side and save the Galaxy, or succumb to the dark side and bring it all down? Pre-order STAR WARS: Knights of the Old Republic II: The Sith Lords today before the game launches on June 8.
PAC-MAN MUSEUM+ – Play 14 legendary PAC-MAN titles like the classic PAC-MAN and PAC-LAND, as well as the newly included PAC-IN-TIME and PAC-MAN 256. Whether you love the original PAC-MAN's side-scrolling action or the puzzle genre, this collection has something for everyone, including five titles that can be played with friends and family in local multiplayer mode. There are even games for two players to take turns, so everyone gets to enjoy PAC-MAN together!
Card Shark – Cheat your way to the top of 18th-century French society in an adventure game full of cunning, intrigue and delectable deceit. Master deceptions using card marking, false shuffles, deck switching and false deals! Use your ill-gotten gains to buy your way into the closed world of high-stakes tables.
Behind the Frame: The Finest Scenery – There is more than what meets the eye, for every painting has a story to tell. Behind the Frame is a vivid, interactive fiction about an aspiring artist on the cusp of finishing the final piece of her gallery submission. As a passionate artist, seek the missing colors that will bring your paintings to life – all while remembering to take the occasional coffee and breakfast breaks that keep you going.
Also New this Week:
Nintendo eShop sales:
Nintendo eShop on Nintendo Switch, Nintendo 3DS and Wii U