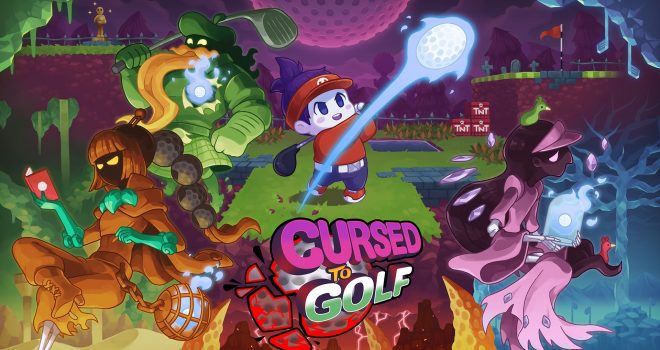 Cursed to Golf – Cursed to Golf offers a fresh take on the golfing and roguelike subgenres. Make your way through a hole within the PAR Count or your curse will take you back to the beginning of the course! Play as The Cursed Golfer, trapped in Golf Purgatory after a freak accident takes you out as you're about to take the winning shot of an international tournament. Legend says that playing through the devious courses across Golf Purgatory will get you back to the land of the living and, more importantly, to the trophy you were about to win. Each course is governed by a ghostly Legendary Caddie, who will tutor you in the mystical ways of golf to aid you on your quest for redemption and revival.
Little League World Series Baseball 2022 – Pitch, slide, slam and rally your way to Williamsport-glory as you compete to become the World Series CHAMPION of Little League! Choose your team and showcase your skills as you compete through the bracket to see if you have what it takes to be named the Little League Baseball World Series Champion. Or jump right into the action with Quick Play mode. Play with your friends for exciting local multiplayer tournament action for up to four players. Customize the rules, select your stadiums and teams and see who wins it all!
RPG Time: The Legend of Wright – Join aspiring game creator Kenta in a hand-drawn adventure to save the world in his latest creation, "The Legend of Wright." Taking place in Kenta's notebook, this adventure spans over 200 pages, where you must draw, erase, solve puzzles and even consult your handy in-game calculator. Discover a new way to play every time you turn the page.
Also New this Week:
Nintendo eShop sales:
Nintendo eShop on Nintendo Switch, Nintendo 3DS and Wii U