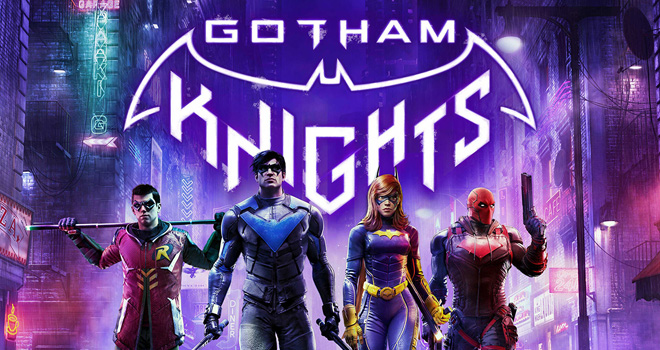 The latest chapter in the beautifully crafted Batman games is coming to gamers today! Just… with not so much Batman. Here's the official press release.
"We are thrilled to launch Gotham Knights and return players to Gotham City to play as the iconic DC Super Heroes Batgirl, Nightwing, Red Hood and Robin," said David Haddad, President, Warner Bros. Games. "Our development team at Warner Bros. Games Montréal has created a rich, multi-layered story, coupled with compelling gameplay and iconic villains for fans to engage with."
"We're honored to be able to tell a new story centered around our four heroes – Batgirl, Nightwing, Red Hood and Robin," said Patrick Redding, Creative Director, Warner Bros. Games Montréal. "Gotham Knights is the culmination of the hard work by the entire Warner Bros. Games Montréal team to deliver a unique gameplay experience that transports players into the roles of these characters, whether playing solo or with a friend in online co-op and bring to life some of the most infamous DC Super-Villains in new ways. We're thrilled to finally share Gotham Knights with fans around the world."
In Gotham Knights, players will patrol the dark streets of five distinct boroughs in a dynamic, interactive Gotham City using a variety of traversal abilities and heroic combat moves, as well as the iconic Batcycle.
As Batgirl, Nightwing, Red Hood and Robin progress, their distinctive gameplay skills will evolve, along with an increasing arsenal of gadgets, gear and abilities. Each member of the Batman Family is also able to unlock special co-op take-downs and abilities such as healing or buffing teammates. Players will be able to stop crimes and explore the open-world in untethered two player online co-op. Experience, loot and story progression will carry over for the host, so players can play through the game entirely in single player or co-op mode or choose to have a friend join their session periodically.