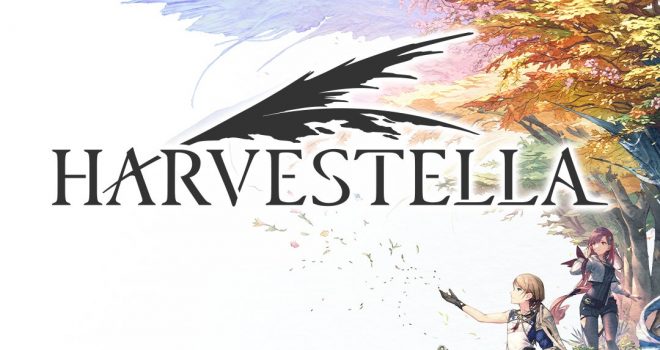 Sonic Frontiers – Worlds are colliding in Sonic the Hedgehog's newest high-speed adventure! In search of the missing Chaos emeralds, Sonic becomes stranded on an ancient island teeming with unusual creatures. Battle hordes of powerful enemies as you explore a breathtaking world of action, adventure and mystery. Accelerate to new heights and experience the thrill of high-velocity, open-zone platforming freedom as you race across the five massive Starfall Islands. Jump into adventure, wield the power of the Ancients and fight to stop these new mysterious foes. Welcome to the evolution of Sonic games! Sonic Frontiers will be available on Nov. 8 with pre-order now available. Pre-ordering the Sonic Frontiers Digital Deluxe Edition gives you everything the Digital Deluxe Edition has to offer in addition to the Adventure's Treasure Box, which contains Skill Points, Red Seeds of Power and Blue Seeds of Defense to give Sonic a boost on his new journey.
It Takes Two – Embark on an outrageous journey in It Takes Two, a genre-bending platform adventure created purely for co-op.* Invite a friend to join for free with Friend's Pass** and work together across a huge variety of gleefully disruptive gameplay challenges. Master unique and connected character abilities in every new level. Help each other through unexpected obstacles and laugh-out-loud moments. Embrace the heartfelt story of a fractured relationship. It Takes Two launches on Nov. 4.
HARVESTELLA – As you cultivate a peaceful farm life in the village of Lethe, the season of death continuously returns, threatening to destroy all. Travel the world and find a way to put an end to the calamity in this life-simulation RPG. A demo containing the opening days of your farm's first season is now available in Nintendo eShop. Plus, save data from the demo can be transferred to the full game once purchased. HARVESTELLA launches on Nintendo Switch on Nov. 4.
Totally Accurate Battle Simulator – Become the leader of red and blue wobblers from ancient lands, spooky places and fantasy worlds in this hilarious take on simulation-strategy games. In Totally Accurate Battle Simulator, you'll watch your unbalanced infantry compete in clashes across the ages. You can even make new wobblers in the unit creator, in addition to the 100+ ones at your disposal. You can also send your wobblers to fight your friends in local*** and online* multiplayer! Jump into battle today with Totally Accurate Battle Simulator.
Sifu – Vanquish foes to avenge your father in this Kung Fu action-brawler. By thrusting, tripping, and parrying opponents, you'll break their stance and gain the upper hand. Fall in combat, and you'll get older and weaker. However, you'll learn new techniques to help complete your mission. Can you exact revenge before time runs out? Sifu launches on Nov. 8.
DORAEMON STORY OF SEASONS: Friends of the Great Kingdom – Noby and his friends are back in a new DORAEMON STORY OF SEASONS title! The popular mashup series between the well-known farming franchise adored by players for over 25 years and the beloved Japanese cultural icon, Doraemon, gets a new entry complete with plenty of fresh ways to play! Grow crops, raise animals and use Doraemon's Secret Gadgets to help friends in a fun-filled and heartwarming story that people of all ages can enjoy. DORAEMON STORY OF SEASONS: Friends of the Great Kingdom is available to play today!
Also New this Week:
Nintendo eShop sales:
Nintendo eShop on Nintendo Switch, Nintendo 3DS and Wii U