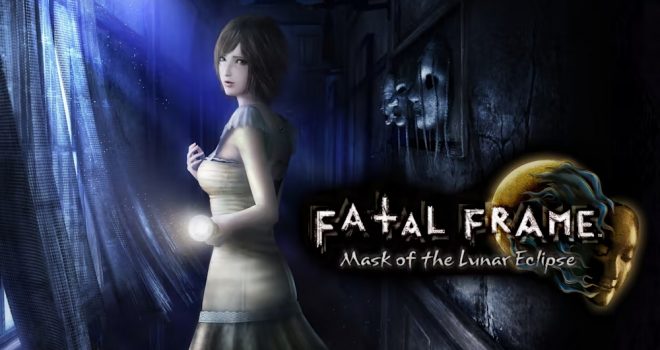 FATAL FRAME: Mask of the Lunar Eclipse – FATAL FRAME: Mask of the Lunar Eclipse was released in Japan in 2008 as the fourth game in the FATAL FRAME series. Following the remastering of FATAL FRAME: Maiden of Black Water, the series masterpiece is being brought back to life with upgraded graphics. In FATAL FRAME: Mask of the Lunar Eclipse, a group of children mysteriously disappeared during a festival on Rogetsu Isle. Although they were found, they had lost their memories. Now they have returned to the island as teenagers to discover the truth of their haunting past. While exploring various locations on the island, the girls must rely on the faint beam of their flashlight and the Camera Obscura, a camera with the power to fend off the ghosts that attack them, and capture and seal away unthinkable horrors. FATAL FRAME: Mask of the Lunar Eclipse is available to play today.
Ib – A young girl visits an art gallery in this 2D exploration-adventure. She wanders through a busy exhibit until one particular piece draws her in. Every decision affects her fate, with seven different endings to unlock based on your actions and choices. Will she be able to safely return to her own world? Uncover the mystery with Ib, available now.
ONI : Road to be the Mightiest Oni – Take on the role of a vengeful demon warrior in this spirited 3D action-adventure game. After his defeat at the hands of a Japanese folktale hero, Kuuta travels to a small island where he joins forces with the spirit of Kazemaru. Ancient demons lurk within vast meadows and lush forests. To defeat them, you'll control both characters simultaneously using a single Joy-Con controller. Wield Kuuta's club to attack demons, then summon Kazemaru to draw out their spirits. ONI : Road to be the Mightiest Oni is available now.
Figment 2: Creed Valley – Figment 2: Creed Valley is an action-adventure game set in the human mind. Nightmares are spreading chaos and enemies have overrun once-peaceful lands, making The Mind unable to function properly. Join Dusty, The Mind's courage, and his ever-optimistic sidekick Piper as you make your way through puzzles, musical boss fights and unique environments in Creed Valley. Face your fears head-on and bring peace back to The Mind. Start your mind-bending musical journey today!
Also New this Week:
Nintendo eShop sales:
Nintendo eShop on Nintendo Switch, Nintendo 3DS and Wii U