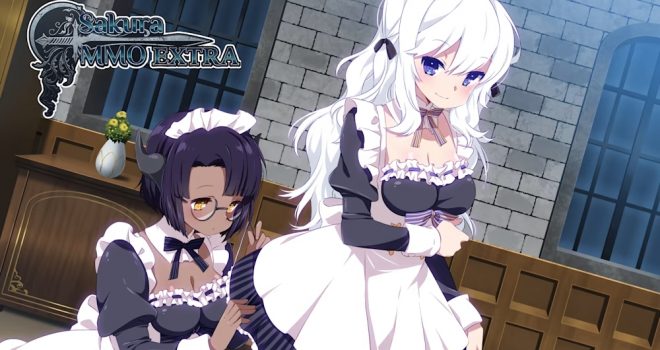 Gamuzumi has announced the next entry in the Sakura series. Sakura MMO Extra comes to Nintendo Switch, PlayStation 4, and PlayStation 5 on September 15th. Winged Cloud released the game on Steam in 2021.
After saving the world, begin a new adventure as a cute maid. Viola's life in the virtual fantasy world of Asaph might be perfect, but it's also perfectly boring.

Dissatisfied with a lack of strong enemies to fight, Viola turns her attention to a business proposal brokered by her guild mistress, Maidie. Maidie plans to start up a maid café, and she recruits cute heroines Viola, Neve, Fion, and Eleri to lend her a helping hand! Viola agrees to her offer, and a brand new chapter of her life in Asaph begins.

Join Viola as she works as a maid, and watch her embark upon a brand new adventure.

Features:
* Visual novel
* Beautiful anime / manga art
* Romance cute girls
The game will retail for $13.99 CAD when it comes to the Nintendo eShop on September 15th.