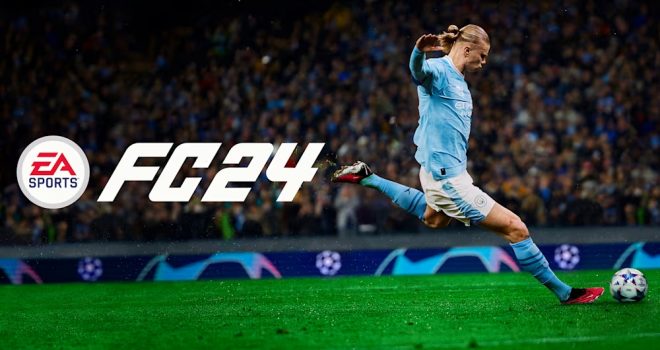 EA SPORTS FC 24 – EA SPORTS FC 24 is a new era for The World's Game, with a revolutionized Frostbite Engine powering the most true-to-football experience ever. Plus, a full Ultimate Team experience which welcomes women's footballers to the pitch, VOLTA FOOTBALL and Clubs onto the Nintendo Switch system. EA SPORTS FC 24 is available Sept. 29.
COCOON – From Jeppe Carlsen, the lead gameplay designer of LIMBO and INSIDE, COCOON is a unique take on the puzzle adventure genre, where each world exists within an orb that you can carry on your back. Wrap your head around the core mechanic of leaping between worlds — and combine, manipulate and rearrange them to solve intricate puzzles and unravel a cosmic mystery. COCOON is available Sept. 29.
Disgaea 7: Vows of the Virtueless – The demonic realm of Hinomoto is changing and the days of noble warriors are numbered. Caught up in the commotion, the lazy warrior Fuji and bushido fangirl Pirilika find unlikely allies in each other as they fight against a tyrannical regime while discovering the meaning of honor and redemption! Begin your epic SRPG adventure Oct. 3.
Silent Hope – Seven wordless warriors must work together to find the reclusive King. In this action RPG, you'll explore the Abyss and its ever-changing dungeons with seven silent heroes, each with their own abilities and fighting styles. After each dungeon run, you'll return with your treasures and craft better equipment to dive deeper and grow stronger, leveling up your heroes to tackle the challenging bosses lurking in the depths. Silent Hope launches on Nintendo Switch Oct. 3.
Also New this Week:
Nintendo eShop sales:
Nintendo eShop on Nintendo Switch, Nintendo 3DS and Wii U