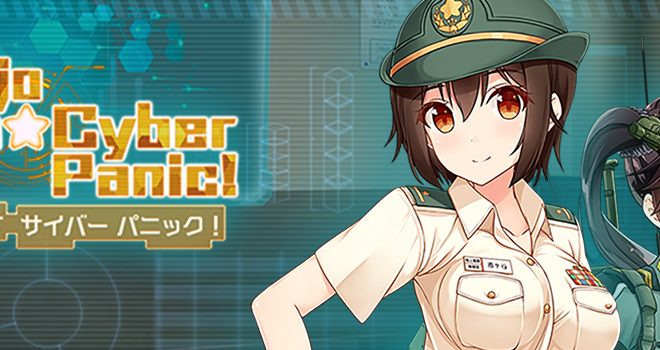 Bishoujo Battle Cyber Panic! is a game of inches. It's a simple action puzzle game with a satisfying anime flavor.
Inspired by the naughty back room arcades of '90s Japan, Bishoujo Battle Cyber Panic! offers the instant gratification of a sub-genre that's both easy to learn and fun to master.
In each stage you'll draw lines on the playfield in order to capture terrain. Doing this will slowly uncover a silhouetted anime-inspired girl behind the playfield.
The difficulty slowly increases as you progress through the levels with enemies that increase in both number and and ability. Some enemies move about randomly, some shoot projectiles at you, some home in on you, and others move around the perimeter with you.
You'll need to be quick to dodge enemies while drawing lines. There are also a few power ups that will spawn and despawn around the play field to increase your speed or pause the enemy movement.
Bishoujo Battle Cyber Panic! is a straight forward game with not a lot of depth, which is fine because the don't need that here. It's a very arcadey experience and feels a lot like a game that you'd see in an old school arcade, except you're saving yourself a lot of quarters.
Visually the game has a simple interface, and of course the cute and sexy anime girls. It also had a fun, energetic soundtrack.
Bishoujo Battle Cyber Panic! is great played in short bursts and is the perfect game to play when you have some time to kill.